Skip to Content
Beautiful and Spacious Campground in Stonefort, IL
Little Lusk Campground has been described by many of our visitors as the most beautiful and spacious campground in the Shawnee National Forest! Please call to reserve your campsite. Bring your horses, or just come camp and enjoy our camp and the natural beauty of the surrounding area.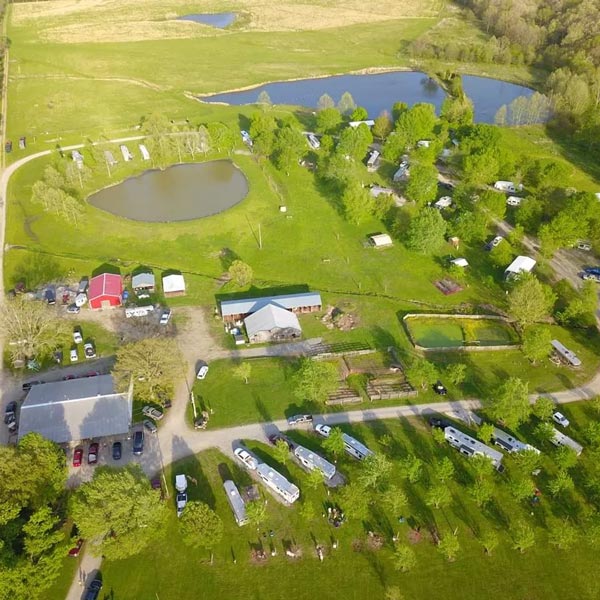 Amenities
Our sites have electric & water & 7 sites also have sewer. Sewer dump is available for use. All campsites (except 2) have high lines behind campsites, no need to hang your own, cable is provided.
Covered stalls may also be rented.
There is a bathhouse available at the Lodge. Laundry facilities available at the lodge for $5.00.
Contact Us Today to Reserve Your Campsite